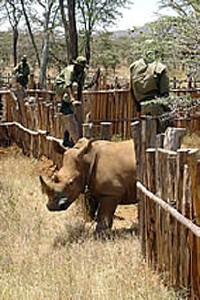 SSWW Thailand
In February 2006 Mr. Capobianco and a representative of Save the Species Worldwide attended the Annual "Underwater World Day" festival held each year in Thailand on the island of Koh Tao. The festival promotes environmental awareness and global marine education.
Our dear friend Dev of New Heaven Dive Shop is working hand and hand with the Thai Navy and Save the Species Worldwide to continue their work in rescuing Hawksbill turtles and helping to save this wonderful species.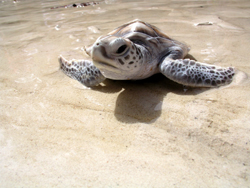 The event is organized by Koh Tao Dive Operators Club (Koh Tao DOC) and is supported by local, governmental and national organizations. Past sponsors include PADI, WWF, The Coastal Preservation and Development Foundation (CPAD), Motorola, The Noistar Thai Animal Rescue Clinic and the Thai Navy & Fisheries Department.
Thailand is home to some of the world's richest natural habitats and some unique plant and animal treasures. There are more than 60 islands in this region of the Gulf of Thailand with hundreds of miles of coastline that give way to protected waters and more than 1,900 species of fish and marine life. Koh Tao DOC and CPAD are dedicated to preserving these waters, the reefs and their habitants.
Each island presents its own unique ecosystem with uncharted rain forests, the potential for discovery of new species and species once thought to be extinct. Unfortunately some of these ecosystems and the animals living in them have fallen victim to illegal logging, poaching for meat and the illegal fur trade, mineral exploitation and human population growth.
During conversations with Koh Tao DOC and CPAD, we believe an SSWW presence will help bridge existing marine and coastal conservation efforts, with much needed habitat and land species programs in the region.