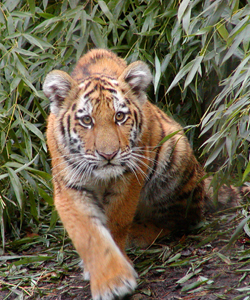 Get Involved
We appreciate your interest in our organization. Please visit our "About Us" page to learn more about our "Friends of SSWW Foundation".
Save the Species Worldwide Foundation is a charitable organization. However, we are not a "membership" organization. When you support SSWW you will not get a "free" coffee mug or lots of junk mail. You will get our assurance that we work hard to apply our available resources directly to our conservation work.
While much of our administrative and day to day operational costs are covered by businesses and large private donations, it's the contributions from supporters like you that enable us to continue our conservation efforts around the world. With your support we can continue to help prevent extinctions and protect the natural ecological processes where the human species has had such a negative impact.
This revelation adds a sense of urgency to our efforts in Thailand as we work collaboratively with local and government management agencies, local communities and other interested groups who are our partners in the long-term protection of this region.
Stand with us now and help put an end to ever increasing pressures of commercial exploitation and the eventual destruction of some of the world's richest natural habitats.